First of all, accept my apology for making you remember through this blog post, someone who hurt you so much. But I need to talk about this. This is a real thing.  And it's not just 'anything', it's something that can wound anyone so badly. When someone you love or someone you care about chooses someone else over you, it bruises you. Sometimes you can easily get over with it, but sometimes the pain remains even after many years.
What's the worst thing that can happen because of this? You can state a few, but I think it's when you doubt yourself if you really are someone who's worthy. This is a serious problem especially to those who suffered not just one, but a lot of rejections in his or her life. To those who are just one step closer to the happy ending they're picturing in their minds, but then it turns out that Mr. Dream Boy or Ms. Dream Girl isn't up for the story to continue on. To those who are ghosted upon by someone they extremely like because it turns out that their significant other has someone else that they like more.
So what to do if you find yourself in this dreadful situation (which I hope you won't, but sadly, it can happen to anyone)?
Cry me a river. I don't have to explain this. You know what it means. Let the tears fall if you feel like crying. Let yourself mourn because your feelings are valid.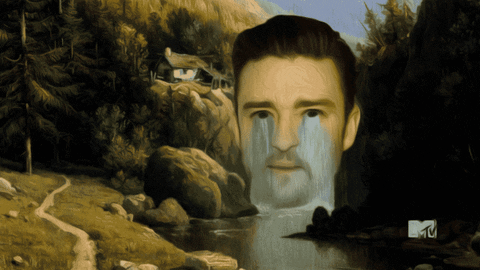 2. Look in the mirror. I want you to be alone with a mirror (a full body mirror will be better), and talk to yourself. Look at the person staring back at you. He/she might have done some things that turned off this significant other of his/hers, but he/she is still worth loving!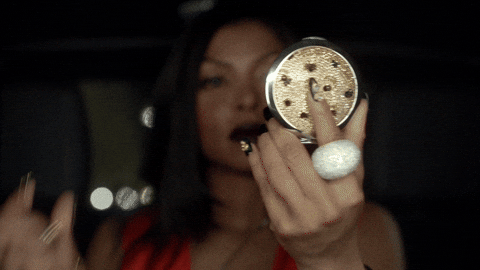 3. Reminisce. I want you to think about you and this other person. I want you to remember everything. I want you to ponder on what happened. Why? Because running away from it isn't healthy!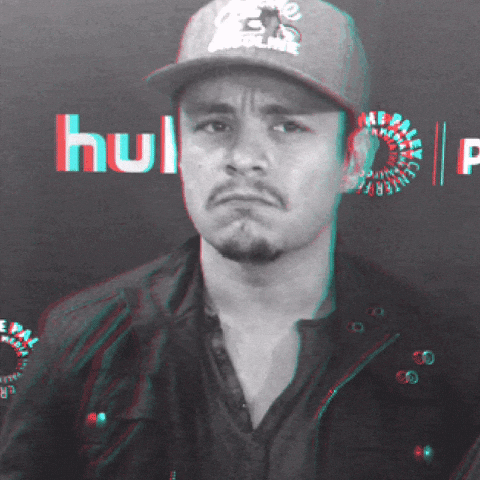 4. Take note. Take note that sometimes, it's not your fault. Oftentimes, you and this person aren't just good or compatible with each other. Believe me, for now it seems like you have lost someone so amazing, but there are other amazing people out there! You still won't believe me? Then go to Starbucks and you can find guys/gals who are prim or decent looking. HAHAHAHA! Or go to amusement parks and you can find guys/gals with these boy/girl-next-door vibes. Or you can sign up for Tinder and found the wild ones! HAHAHAHA!
5. Listen to music then dance. Listen to songs that will make you enjoy your masculinity or femininity. Songs that will make you feel sexy! HAHAHAHA! But most importantly, songs that will make you dance. Why? Dancing, I believe, is something that makes you connect to your very core and put out the toxins in your body (I'm talking about negative vibes or energies here). For guys, maybe Liam Payne's Strip That Down or Bruno Mars' Versace On The Floor will do. For gals, I recommend Julia Michael's Heaven (thank me after).
6. Don't ever look for a rebound! Even if No. 4 talks about the fact that there are plenty of fishes in the sea and that you can pamper your eyes by looking out for cute guys/gals, don't immediately settle in! Don't look for a possible rebound prospect! You're just making things unhealthier for you.
7. Do your hobbies. Your hobbies are the things that recharges you, so do a lot of them this time. It's not to distract you (I don't want you to force the lonely thoughts and feelings aside because, again, doing that makes you run away from the situation), but to make you see that there are tons of things that can still make life happy and fun.
8. Look at their profile. This is the last stage. Look at their social media accounts. Facebook, Twitter, Instagram…whatever! Or if you have a picture of them, I want you to grab it. Or if you can see this ex-significant other of yours in person, I want you to look at him/her…then repeat after me―
"I'm better off without this person who can't see me as someone worth fighting for."
Now, in the comments section below, I want you to drop the name of those guys or gals who left you for losers! Joke! HAHAHAHA! If you want to share your story of being the 'one-they-let-go-of', feel free!
P.S. Share this blog post to someone you know that badly needs to know these 8 magical things. HAHAHAHA!